Parisian pied-a-terre
with a mischievous and familiar spirit.
DADOU is the grandfather who took you to the cinema for the first time,
DADOU is your aunt's dachshund who liked to snooze on the terrace of cafes,
DADOU is the old college friend with whom you had your best nights out,
DADOU is the English correspondent with whom you had to walk
all over Saint-Germain-Des-Prés,
DADOU is...

In fact, DADOU is a little bit of all this at the same time: a boutique-hotel with an extra soul,
which, when you drop your luggages down,
gives you the feeling of finding someone.

A neighbourhood hotel ideally located near the Place de l'Étoile, where regulars and visitors of the 17th arrondissement meet, mix and mingle: in the sun, in the rain, at noon or at midnight, enjoy the Champs-Élysées avenue, stroll around through the gardens of the Parc Monceau, munch on the fruits of the Rue Poncelet market or treat yourself with a bouquet of tulips in the Place des Ternes.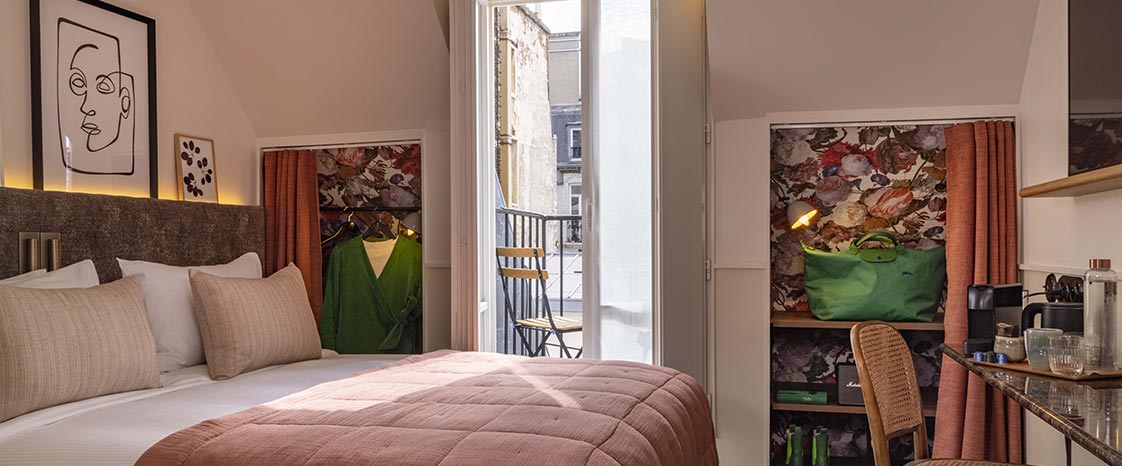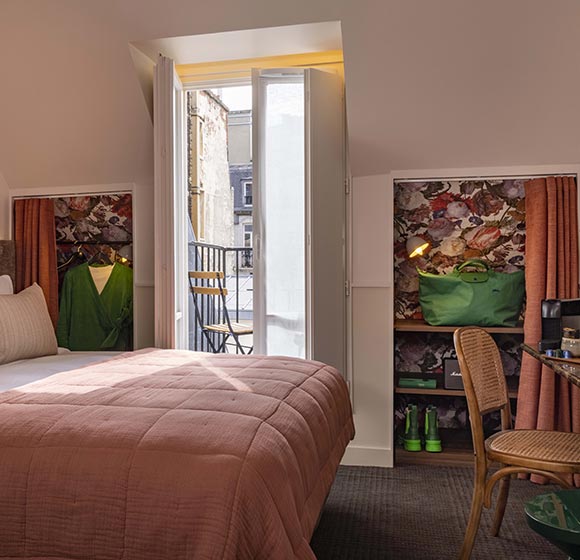 Our Rooms
At DADOU, we welcome both true and temporary Parisians in our thirty or so rooms where Haussmannian style rubs shoulders with vintage furniture, retro inspirations and whimsical decorative objects. Because picking a style means giving up your own.
Wellbeing
Are your legs aching from walking around the city? We can't recommend you enough to come and have a look at our pool-cinema & hammam La Nouvelle Vague. The concept? Recharge your batteries by watching a short film of your choice. Relax, you don't have to do anything. By choosing the Very Bonne Chambre, La Loge Verte Suite or the Dadou & Co Family Room, benefit from a 50 min private slot at La Nouvelle Vague to be booked in advance.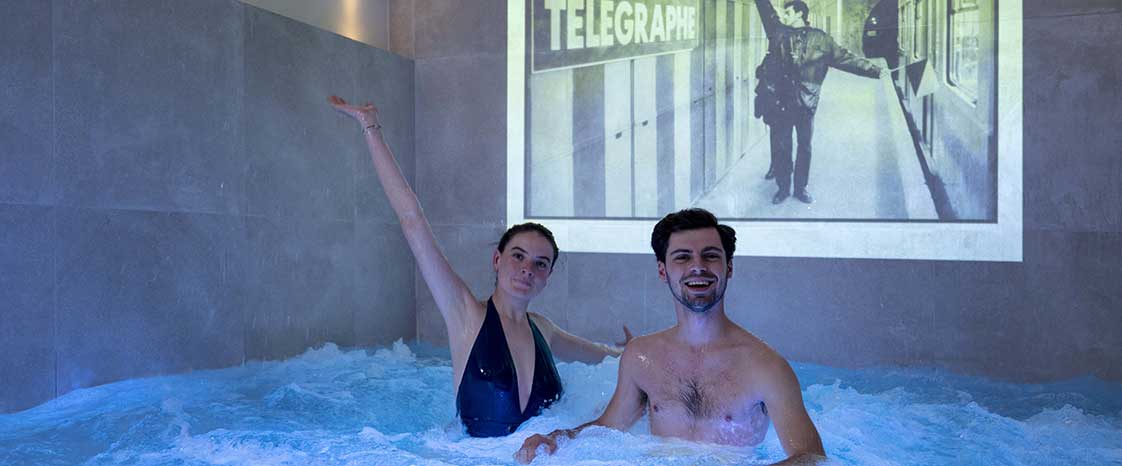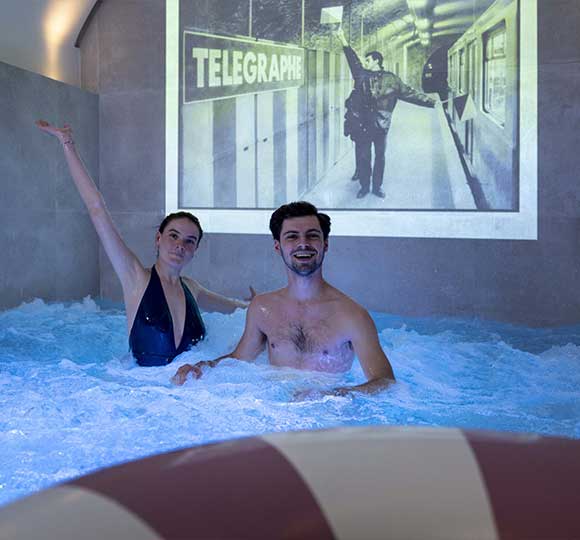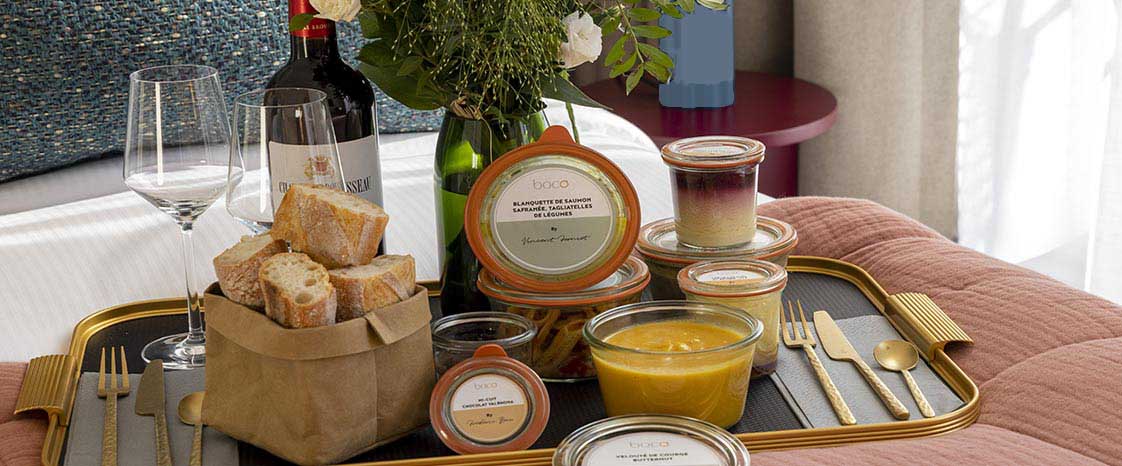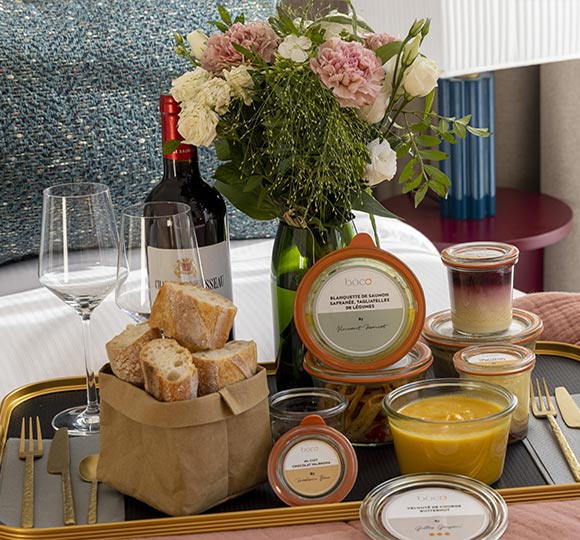 Our services
DADOU is an address with eloquent charm and good taste where Parisians from here and elsewhere enjoy life in all circumstances. An ode to hedonism where it is good to discover, appreciate, doze off, brainstorm, meet...