What we offer,
It's a place where you meet people, hear stories and discover the corners that make Paris tick. In the morning, head to the Brûloir to savour a buffet that is both continental and American, before storming your brain at La Bavarderie, a space where you can brainstorm with the delicious feeling of being at home. Looking for a break? Just open a door and enjoy the sunshine on the terrace of La Closerie, our tree-lined courtyard garden in the heart of Paris. Come on, we'll take you for a walk.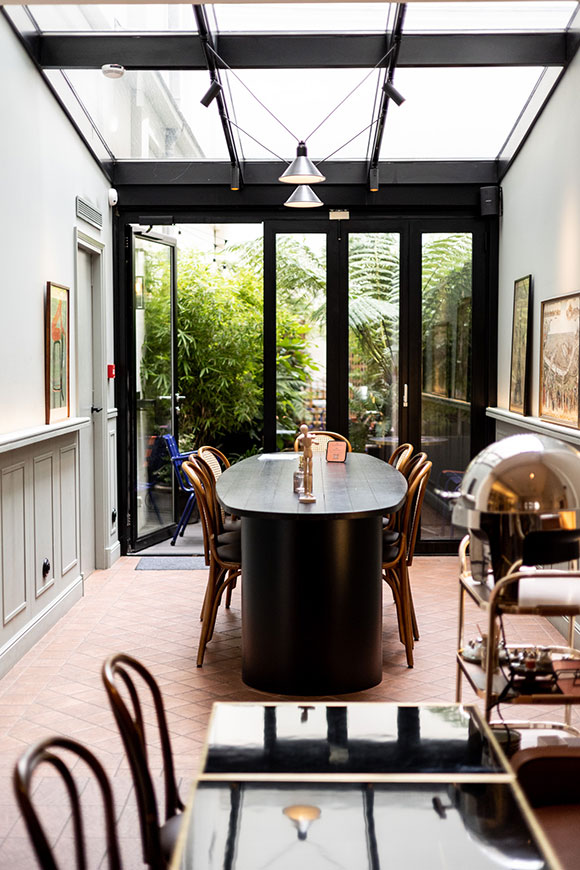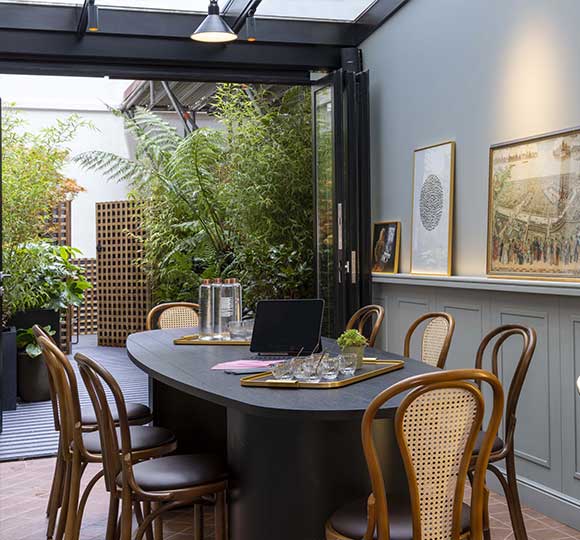 Meeting room & events
La Bavarderie
Tired of white neon lights and impersonal meeting rooms? Come to la Bavarderie instead: a meeting and event space that can be privatised (up to 8 people) and bathed in natural light. Here you'll find everything you need to make mighty presentations (projection equipment available), integrate new recruits or brainstorm as a team, all with the feeling of being at home. Depending on your needs, DADOU offers different packages including breakfast, lunch or snacks... A hungry stomach has no ears.
Café
Le Brûloir
Meet there for a coffee, an infusion or a gin and tonic. Designed like a neighbourhood café, the Brûloir follows the rhythm of your day: From 7am to 10:30am (until 11am on weekends), start your day with a breakfast (buffet or in your room), from 2pm to 5pm, take a break by tasting one of our infusions accompanied by a slice of cake (it's Dadou time, it's on the house) and from 6pm to 2am, come and tell us about your day over a glass of wine (happy hour from 6pm to 8pm).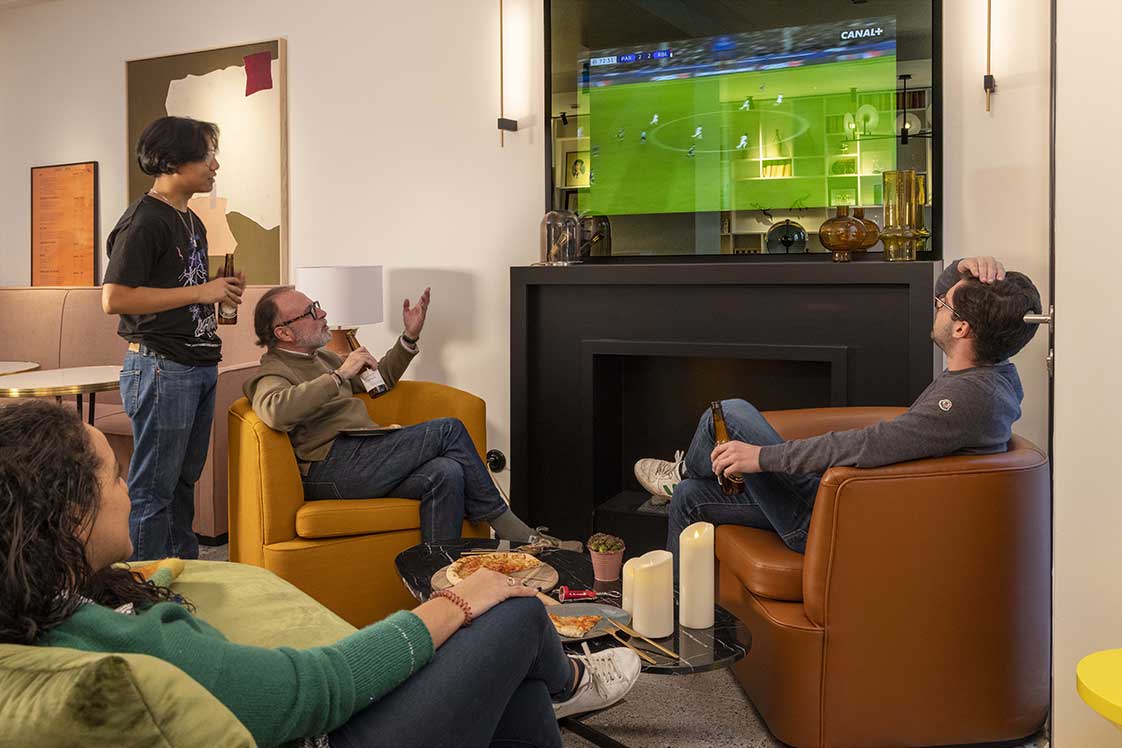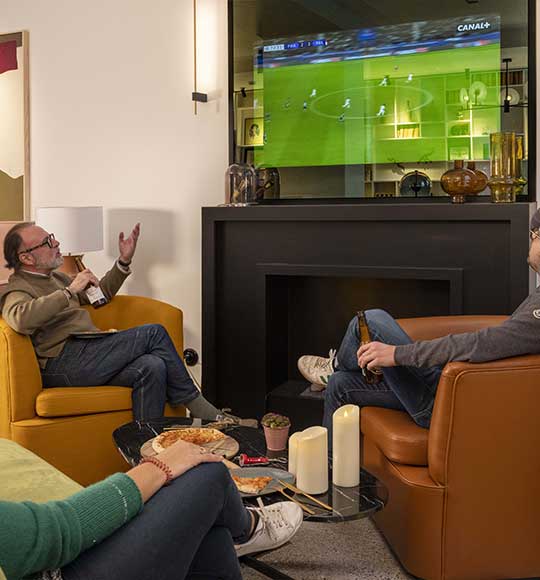 Breakfast
In your room
or at the Brûloir
When you wake up in the morning, do you prefer pastries and jam, or scrambled eggs and cold cuts? Or both? That's good, because at Dadou, the buffet is both continental and American. Enjoy breakfast with the regulars at the Brûloir, where you can check out the press while enjoying a steaming coffee. For those who wish, some items on the menu can also be taken in the room.
Private garden courtyard
La Closerie
Need a break? Open the doors wide and enjoy our tree-lined courtyard-garden la Closerie. A cocoon of greenery that manages to offer you an interlude of calm in the heart of the Parisian hustle. The new HQ for those who come from afar and those who live nearby, and through which one can pass by at any time of the day.